Exhibition
Prize 2017 Les Bons Sentiments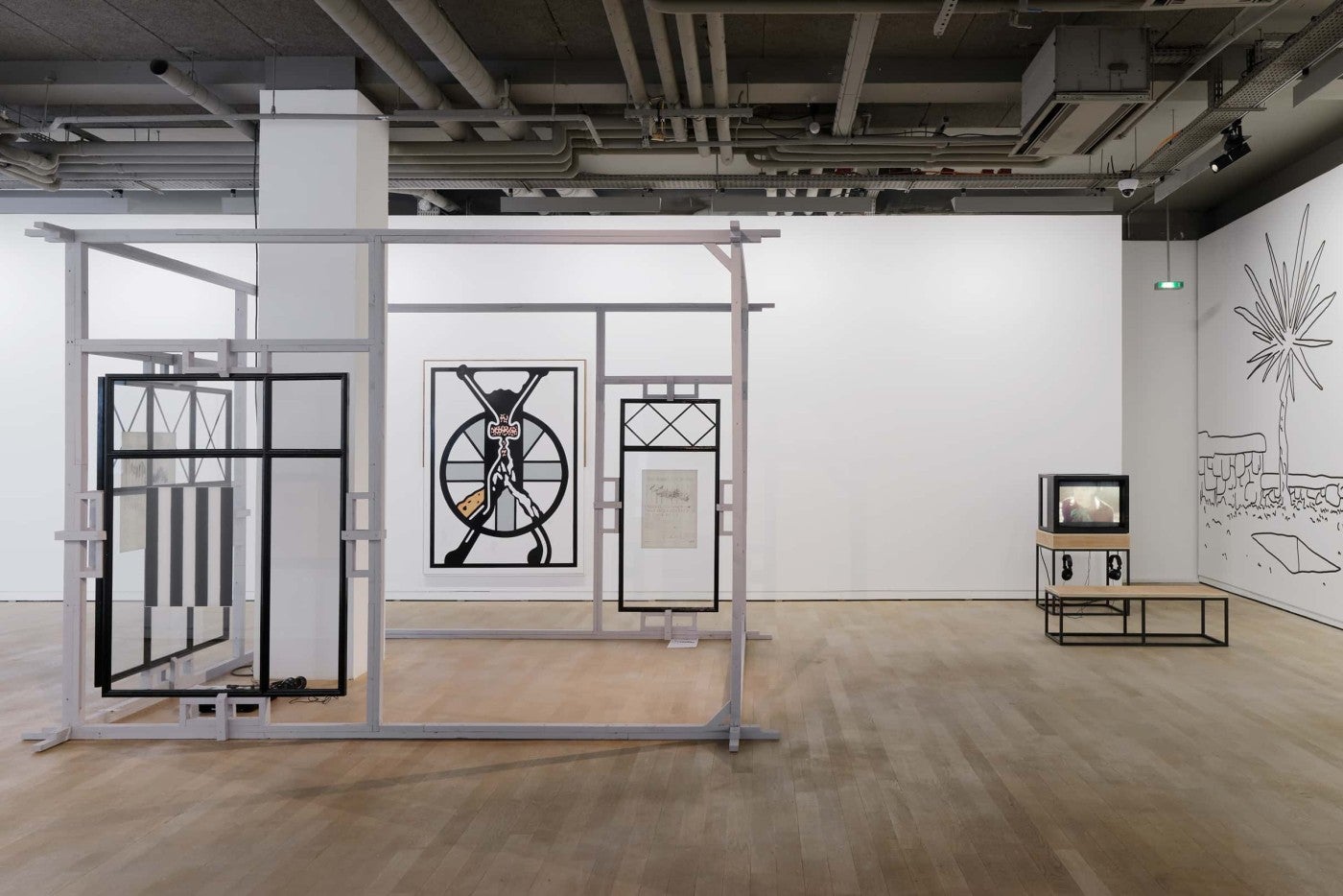 Exhibition
from 4 September to 10 November 2017
On the occasion of the 19th Fondation d'entreprise Ricard Prize, the exhibition Les Bons Sentiments brings together the six nominated artists: Deborah Bowmann, Pauline Curnier Jardin, Lola Gonzàlez, Thomas Jeppe, Caroline Mesquita and Zin Taylor.
For this temporary cohabitation, each of them has been invited to show a set of works that generously displays the commitments and distinctive characteristics that make up their work.
It started with an intuition: to let oneself be more or less consciously guided by the power of attraction exerted by certain artistic practices, which all deploy a unique combination of materials, ideas and processes. Instead of following one clear esthetic or discursive line, the resulting exhibition aims to give off a scent and impress an attitude, tone and feeling upon visitors.
Today, the French expression "Les Bons Sentiments" usually implies ambivalent ulterior motives. Its less literal interpretation has supplanted the original one: "finer" feelings are rarely all that fine. This to-and-fro between a sincere intention and its immediately critical or cynical reception is revealing. Our relationship to benevolence seems to be governed by mistrust, to the point that this has become automatic.
In this era famous for "post-truth" and alternative facts, it could seem a bit risky, awkward or even political to want to confront the place of fineness, truth and honesty in our society. Yet these issues of a moral nature are increasingly debated and even stirred up by works of contemporary art.
Without lapsing into naivety or abandoning their sharpened perspective, many artists prefer to express their relationship to the world in a way that is candid, free of hang-ups, and dares to celebrate. Such a position voluntarily relinquishes criticism from a distance, in favor of other types of relationship that are certainly often less clear-cut, but do not hesitate to merge with the desired and analyzed object. Anne-Claire Schmitz, July 2017
The 19th Fondation d'entreprise Ricard Prize
Every year a different curator is invited to organize an exhibition at the Foundation that presents a new group of artists under 40. The prize is then awarded to one of the artists, by a jury composed of art collectors, museum directors and the curators of the previous Ricard prize editions. With the award comes the purchase of a work that is donated to the Centre Pompidou to join its permanent collection. The Fondation d'entreprise Ricard additionally supports the realization of a project by the prize-winner abroad.