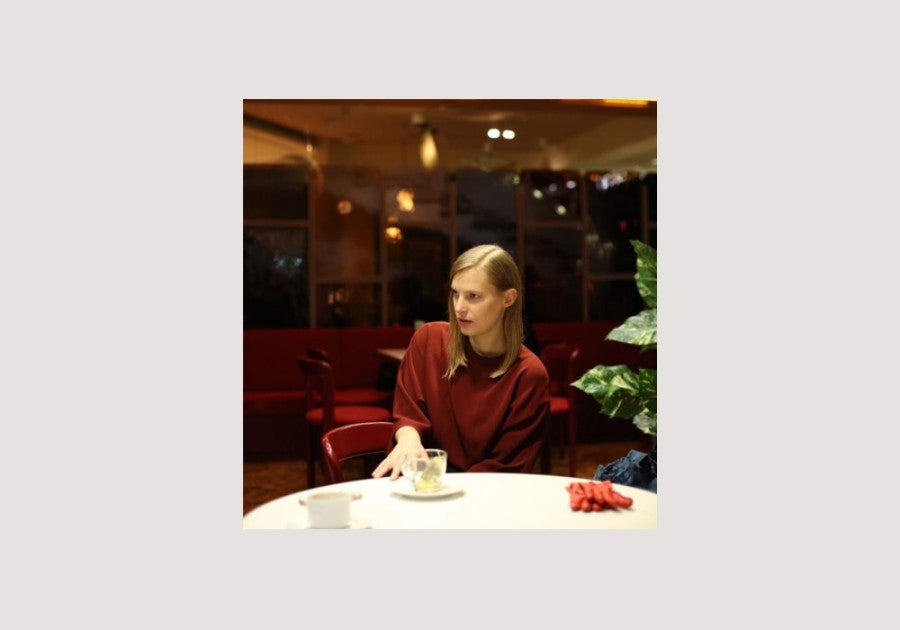 Lives and works in Hamburg and Berlin.
Annika Kahrs (born in 1984) is a Hamburg-based artist who primarily works with film, performance and photography.
In her work, Annika Kahrs examines representation and interpretation. She is interested in both social and scientific constructs, as well as evolved organic relations such as those between humans and animals. Her films oscillate between obvious staging and documentary-like observation. A distinctive implication in Kahrs' videos is that she never hides herself in the film, even if her presence is only unveiled in a short glance from an actor to the director, it reveals a singular approach to her environment almost guided by a mathematical process. Kahrs' videos are like composed choreographies. Music often plays a role in her films, not only presented pictorially or on the audio track, but converted into image.
She has received several awards and scholarships, including Villa Aurora, L.A., VILA SUL, Brazil, Max-Pechstein-Förderpeis, Stiftung Kunstfonds and George-Maciunas-Förderpreis.
Annika Kahrs has exhibited both nationally and internationally, including Hamburger Bahnhof-Museum für Gegenwart, Berlin, Germany; 5th Thessaloniki Biennale of Contemporary Art, Greece; Kunsthalle Bremerhaven, Germany; Savvy Contemporary, Berlin, Germany; On the Road exhibition project in Santiago de Compostela, Spain; the Bienal Internacional de Curitiba, Brazil; Hamburger Kunsthalle, Germany; Hybrid Art Festival in Moskau, Russia; KW Institute for Contemporary Art in Berlin, Germany; Kunst- und Ausstellungshalle der Bundesrepublik Deutschland, Germany; Gropius Bau, Berlin; Goldsmiths University, England; Flat Time House London, England and the Velada de Santa Lucia festival in Maracaibo, Venezuela.